TRADUCTOR.-
Webcam Calle Alonso Martinez Madrid


Due to the increase in traffic in Madrid, , the organizers expect more than 25 thousand people from 200 countries to attend the summit, including the presence of heads of state and government, official delegations and non-governmental organizations. Government The measures will take effect at 00:00 on Saturday, November 30 and will be valid until 24:00 on December 14.

These live cameras are prepared for the control of the traffic of Madrid in La Cumbre del Clima
These are live images of the area that are updated every 2 minutes. Click on the image to visit the home page of each Webcam.

These webcams are updated every 2 minutes the camera page reloads every 1 minute.




Webcams de Calle Alonso Martinez Madrid
The traffic camera is updated every 2 minutes
.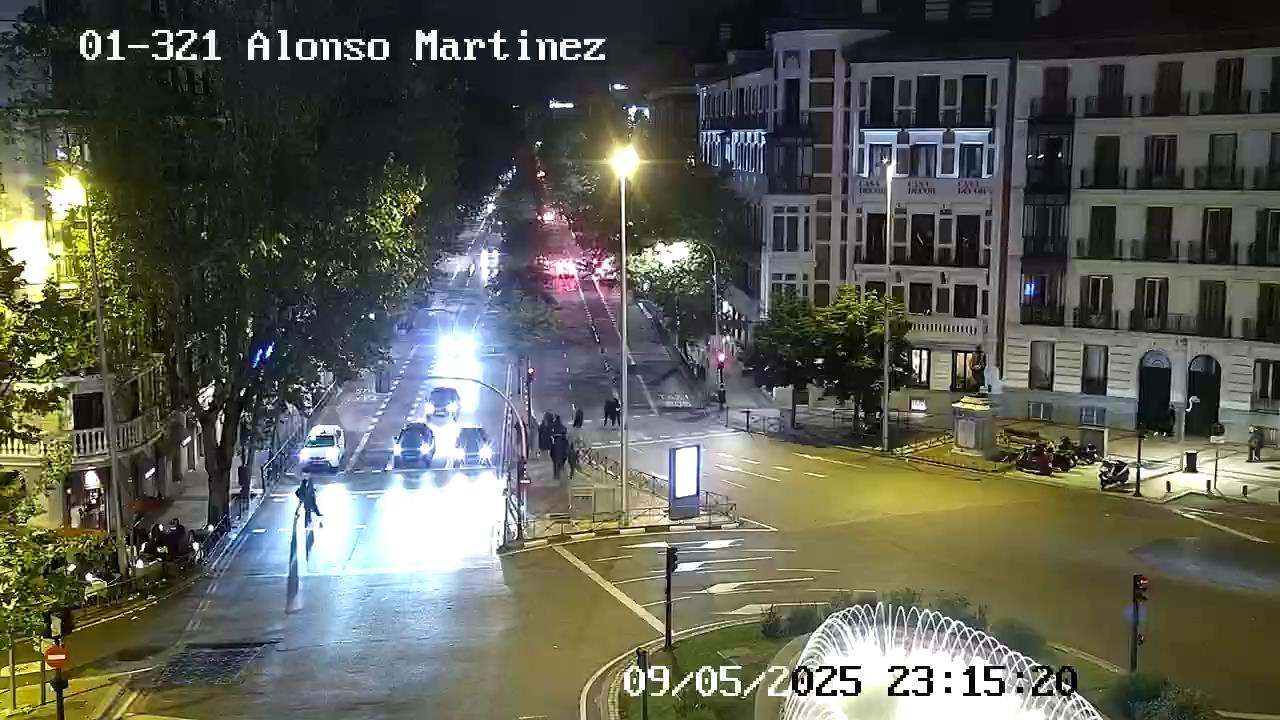 Madrid is the capital of Spain, it always has traffic, but with the Climate Summit the problem is exacerbated, the live traffic Chambers facilitate the movement through the city.



The traffic webcam is located in




Camaras para control Trafico Madrid

Due to the increase in traffic in Madrid, , the organizers expect more than 25 thousand people from 200 countries to attend the summit, including the presence of heads of state and government, official delegations and non-governmental organizations. Government The measures will take effect at 00:00 on Saturday, November 30 and will be valid until 24:00 on December 14, with protests with the cameras we can see them.

1 .- Webcams Fuente Neptuno, 2 .- Webcams Puerta del Sol, 3 .- Webcams Edificio Metropolis, 4 .- Webcams Calle Alcala , 5 .-Webcams Plaza Canalejas ,6 .- Webcams Plaza España Bailen, 7 .- Webcams Plaza Colon, 8.- Webcams Plaza Atocha ,9 .- Webcams Plaza Castilla Norte, 10 .- Webcams Plaza Castilla Sur, 11 .- Webcams Plaza Lima, 12 - Webcams Plaza España, 13 .- Webcams Cibeles, 14 .- Webcams Cibeles-2, 15 .- Webcams Calle Bailen, 16 .- Webcams Calle Alonso Martinez, 17 .- Webcams calle Princesa, 18 .- Webcams Calle Alcala-Velazquez, 19 .- Webcams Gran Via-Clavel, 20.- Webcams Gran Via-Alcala,21 .- Webcams Calle Bailen-Mayor, 23 .- Webcams Paseo del Prado-Huertas, 24 .- Cuatro Torres Busines.






VER WEBCAMS ONLINE

.








Webcam Calle Alonso Martinez Madrid en directo.-


<!–- google_ad_section_start -–> <!–- google_ad_section_end -–>